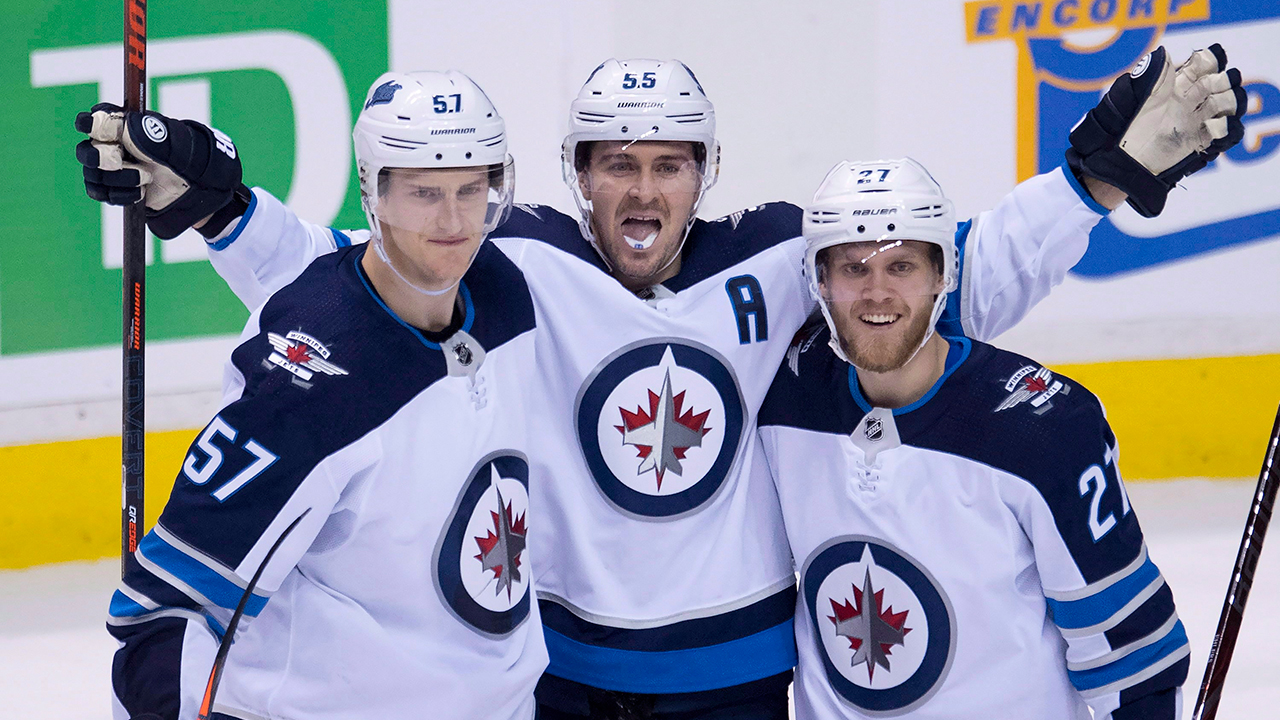 By Sean Garland, Editor-in-Chief
The Winnipeg Jets, like most successful NHL clubs, are facing a salary cap crunch this off-season. Having spent years building this former Atlanta Thrashers franchise into a Stanley Cup contender, their current squad of high-end skilled players are looking for a big payday, which will be costly for general manager Kevin Cheveldayoff.
Well-known, established names like Patrick Laine, Kyle Connor, Jacob Trouba and Tyler Myers are all up for new deals. The Jets only have $25-million in cap space and a large portion of this will be eaten up by at least three of these four names. Then there's a matter of re-signing their depth players, all who will have to take a pay cut, or a much lesser contract, to remain with the club.
If the Jets want to remain competitive for years to come, this summer will be their defining moment of how they're able to manage their finances for the foreseeable future.
Trade deadline acquisition Kevin Hayes (well, his rights anyways) has been shipped to the Philadelphia Flyers for a 5th round pick. Hayes, who scored 13 points in 20 games to close the regular season in Winnipeg and then added 3 points in 6 playoff games, was acquired from the New York Rangers for prospect Brendan Lemieux and the Jets' 1st round pick in this year's draft. This is one less contract for Cheveldayoff to worry about.
It's the second year in a row that Cheveldayoff attempted to acquire a second line center to push his club to the Stanley Cup finals, and its the second summer in a row in which that player won't be returning to the 'Peg. Last season, Paul Stasny was instrumental in the Jets deep playoff run but ultimately ended up burning Cheveldayoff by signing with the Vegas Golden Knights. Looking back, a year later, Stastny most likely did the Jets a big favor since his contract would have significantly impacted their finances this summer had he remained in Winnipeg.
This time around, Cheveldayoff has at least got some value out of letting a free agent walk by picking up a 5th round pick. That being said, this trade now boils down to the Jets getting a rental player and a lower end draft pick for a young power forward and a high draft pick. The costs of doing trade deadline business will eventually come back to haunt the Jets as its looking like the Rangers came out on top of this deadline deal, especially since Hayes could always end up returning to New York or testing the market on July 1st--especially since there's no guarantee, but at least an opportunity, for the Flyers to sign him.
But you must give credit to Cheveldayoff for trying to get the Jets to the Stanley Cup finals by making a whopping six trades on deadline day. In reality, the team didn't perform as expected and were tossed from the first round by the surging St. Louis Blues, who now find themselves two wins away from hoisting Lord Stanley.
So now, Cheveldayoff turns his attention to trying to keep his team's core intact. Patrick Laine, Jacob Trouba and Kyle Connor are all restricted free agents who some teams with ample cap space and draft picks might be targeting with offer sheets. Then there's hulking defenseman Tyler Myers who is eligible to become an unrestricted free agent on July 1st and potentially leaving the Jets with a big hole on their blueline.
Trouba is likely the player whom the Jets can afford to lose. The player and the organization have had their difficulties in the past, with Trouba wanting to play on the right-side and holding out as a restricted free agent a couple of seasons ago and even requesting to be traded out of Manitoba. That trade never came to fruition, but now it appears as though both sides could welcome a move. Trouba seems to value himself as a $7-million dollar or more player, and the Jets might be more inclined to offer that money to Tyler Myers, a player who seems to thoroughly enjoy his time with the Jets.
With Trouba, the Jets can offer him the minimum amount to retain his rights and then sit back and wait for either an offer sheet or a trade partner to come calling. The Jets will get some assets back from Trouba, but when it comes to Myers, however, there's more of a risk.
Myers, who is one of the Jets' core defensemen along with Dustin Byfuglien and Josh Morrissey, holds all the cards since he's an unrestricted free agent unlike Trouba, whom the Jets hold the rights to. Myers could test the market and could even begin discussing signing elsewhere as early as June 23rd. Therefore, Cheveldayoff's main focus is getting Myers locked up first and foremost, then he'll deal with his slew of restricted free agents. If the Jets aren't coming anywhere close to a deal with Myers before the 23rd, don't be surprised if Cheveldayoff makes a Hayes-type trade to get something in exchange for a pending UFA.
Patrick Laine, drafted behind Austin Matthews in the 2016 NHL Entry Draft, could be looking for a deal north of $10-million dollars this summer, similar to the deal that the Leafs signed Matthews to (a cap hit of $11.634-million). If that's the case, then the Jets would only have $14-million in cap space--that's before considering if Myers would sign for $7-million per year.
Then there's dynamic forward Kyle Connor, who has quickly emerged as a core piece for the Jets upfront and arguably more consistent of a threat than Laine. Connor, who might be looking for a contract between $8.5 to $9-million dollars, would then put the Jets over their limit of $83-million and not leaving them with not a lot of room to fill out their 23-man roster for next season.
Making things even more difficult is the fact that Josh Morrissey and 22-year-old power forward Jack Roslovic will be restricted free agents next season. Both those players are significant contributors to the Jets' present success and will be part of their future for years to come--that is, should the Jets be able to sign them.
So Cheveldayoff has his hands full this year. Other NHL GMs will most likely be making his life more difficult by submitting offer sheets to Connor and Laine in which they'd be offering more money than what the Jets would like to offer them. If Laine and Connor both receive contract offers for $10-million a year, the Jets won't be able to keep both or this might force their hand to let Myers walk as a free agent and put them in a familiar holding pattern with Trouba.
The Jets need to get their finances in order sooner rather than later, so expect Cheveldayoff to be working hard to re-sign Myers, Laine and Connor to reasonable, club-friendly deals as soon as possible.
But the most frightening part for the Jets, from the players' perspectives, is that their potential free agents can literally afford to wait because a massive payday is coming their way, whether its from their current organization or another club eager to get a hold of their services.
This summer will be a defining moment for this franchise and they'll have to get creative to make it all work in their favor. Otherwise, the Jets could find themselves in a financial mess that sets them back for years to come. Their focus these past few seasons have been on the present, but now its time for the Jets to take a long, hard look at their long-term future.